Our Mission
To provide our customers with the best knowledge and quality service for all of their crop and agronomy needs with integrity.
---
Market Overview
Quotes are delayed, as of April 20, 2021, 02:32:16 PM CDT or prior.
---
Weather Radar
Waukomis, Oklahoma (73773)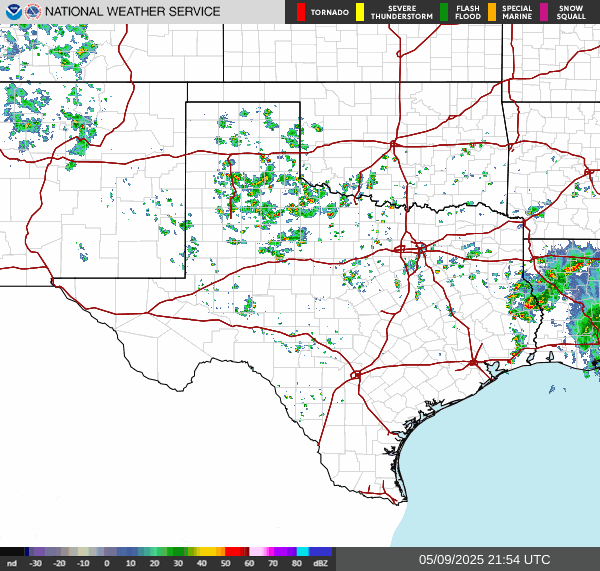 ---
Commentary
Cotton Gaining Through Midday

Cotton futures are up 53 to 83 points through midday. Old crop futures are the stronger, with gains of as much as 1%, while new crop gains are limited to 0.86% so far. Per NASS, cotton planting progressed 3 percentage points to 11% complete during the week ending 4/18. The...

Hogs Gain Triple Digits at Midday

Front month lean hog futures are another $1.27 to $1.77 stronger through midday trades. USDA's National Average Base Hog price was $0.88 higher to $103.88 this morning. The CME Lean Hog Index was another 51 cents higher on 4/16, to $103.76. Pork cutout futures are also trading $1.55 to $1.72...

Double Digit Gains for Corn

Corn futures are up again on Tuesday. Old crop futures are trading 11 1/4 to 16 cents in the black. New crop futures are trading 9 to 9 1/2 cents in the black. Options traders are jockeying for position on May "pins" ahead of Friday expiration. New crop is focused on the...

Soy Complex Higher at Midday

Midday soy futures are in the black again for Tuesday, led by BO. Soybean oil futures are up 97 points to 190 points. Soymeal futures are up another $4.50 to $4.20 so far. Beans themselves are gaining double digits through midday. Prices have pulled back from 30+ cent gains, but...

Double Digit Gains for Wheat

Wheat markets are up double digits through midday. SRW futures are gaining 11 1/4 to 15 cents so far. KC HRW wheat futures are trading 13 to 15 cents in the black. Midday spring wheat futures are 6 3/4 to 8 cents in the black. NASS reported 10% of the...

Cattle Recover with Triple Digit Gains

Midday cattle futures are up $1.12 to $1.60 on Turnaround Tuesday, recovering from 8 down days. April fats are up 60 cents at midday as OI continues to shrink through deliveries. There have been 74 completed deliveries against April fats through 4/19. Tomorrow's FCE auction has 4,673 head of cattle...
---